Sales Geography of CTC Metallokonstruktsiya JSC
Traffic barriers and road barriers Traffic barriers and road barriers, pedestrian railing, corrugated steel structures (MGK), corrugated steel sheets (LMG), spirally wound corrugated pipes, load bearing and non-load bearing supports (SP, SF, SPG, SFG, NPK, NFK, NPG, NFG, NP, NF), and contact line supports (TF, TP, TFG). Good quality and promptness of manufacture, delivery and installation.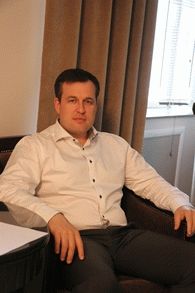 CTC Metallokonstruktsiya JSC is a leading Russian company specializing in manufacture and installation of traffic, bridge and pedestrian barriers and in manufacture of corrugated steel structures and load bearing supports with cone shaped pedestal.
The company has sufficient manufacturing facilities and qualified personnel for manufacture of quality traffic and bridge barriers with a degree of impact severity of up to 725 kJ.
Availability of approach roads and lines facilitates prompt delivery of manufactured metal structures to any part of Russia and CIS countries. Today the company is prepared to carry out orders of any complexity for road infrastructure items.
For the period of its activity the company has gained the reputation of a reliable and competent supplier efficiently meeting its commitments. Complex Technical Center Metallokonstruktsiya has succeeded in establishing and keeping long-term partner relations with companies engaged in road construction and maintenance.
Complex Technical Center Metallokonstruktsiya is not complacent: we are constantly expanding our range of metal structures and services. We value partner relations and we are ready for mutually beneficial cooperation.
General director
Andrey Scherbina