Reflective element (retroreflector)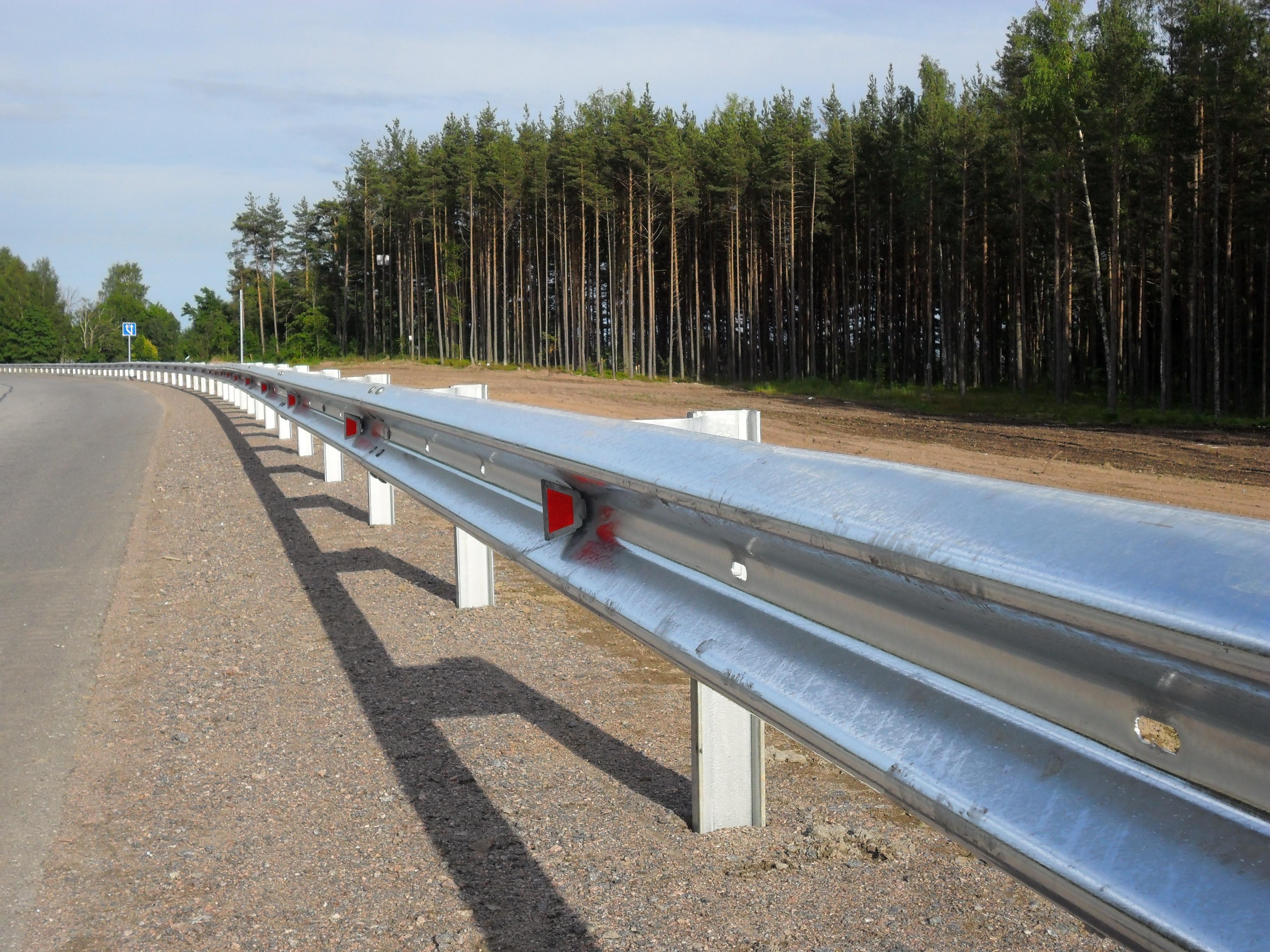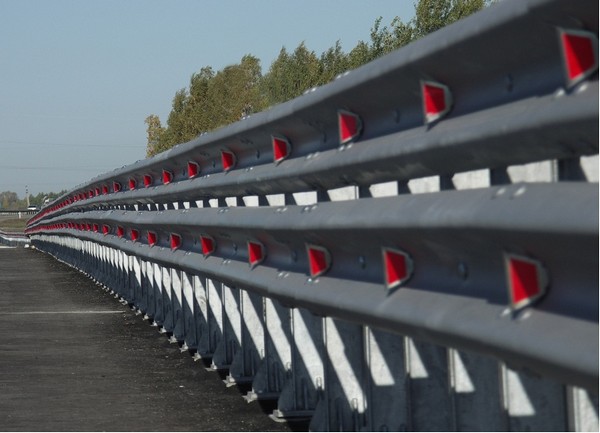 Reflective element is made in compliance with GOST R50971, TU 5216-063-01393697-2006 and TU 5216-001-05765820-2007.
Material: steel, grade St3ps5.
Coating : hot galvanizing.
Reflective film: class B.

Reflective element installation:
1. Reflective element is fixed to guardrail beam with bolt M16х45 (М16х35) as per GOST 7802 (bolt М16х30; М16х35 as per TU 1630-016-71915393) with cup head and square neck, nut M16 as per GOST 5915 and washer 20 as per GOST 11371, in a recess in medium part of lateral corrugated section of lower beam (in case of several tiers of beams, in a recess in medium section of lower corrugated beam cross section). Corner section of reflective element bracket should be placed in front of attachment point of bracket to beam section.
2. At roads where roadways of opposite directions are not divided by barriers, reflective elements are installed in such a way that the driver will see a red reflective element on the right and a white reflective element on the left. At roads with a dividing strip or with one way traffic, reflective elements are used so that on the right and left side of one direction there should be a red reflective element directed towards traffic.
3. Reflective elements are installed along the whole barrier length with a 4.0 m space between them (including taper and downward portions).
Reflective element
Reflective element is a structure which may reflect flow of light to its source. For this reason all road objects furnished with such elements become visible for drivers in the vehicle headlight beam. There are the following types of retroreflectors (at a cheap price): road retroreflector for barriers and reflective barrier marker.
Road retroreflector
Road retroreflector is installed on traffic barrier. It has a triangular form and a threaded pin for fastening. Such road retroreflector (many customers will like the price) is made of a 3mm metal sheet with corrosion proof coating. Film is glued or glass is sealed into special recesses to prevent abrasion.
There are also LED retroreflectors. Their price is not much higher. They are visible in any weather conditions, any time of the day and they are ideal for installation in tunnels.
We offer to choose a road retroreflector at a price which will satisfy any customer.